For those of you that have just played our first event, PEL forms are now open through the CDB.
From your home screen click "Manage Events" and from there, you'll see a new list labelled "Past events" that has a button for starting a PEL: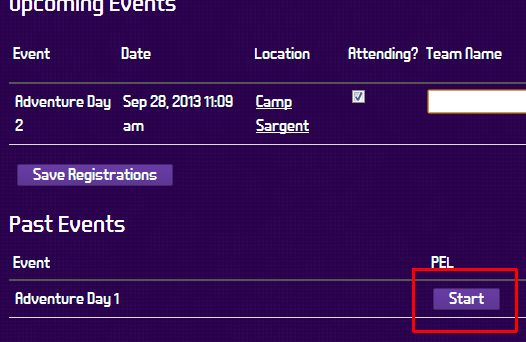 From there fill out the form. At the bottom, there are two buttons: "Save For Later" and "Submit to Staff".
Clicking save allows you to come back to your PEL later to make changes. Submit to staff locks your PEL and notifies us that you're done.
As with all technical issues, let me know if/when it breaks and I'll try to get it fixed up for ya.
-Deeg